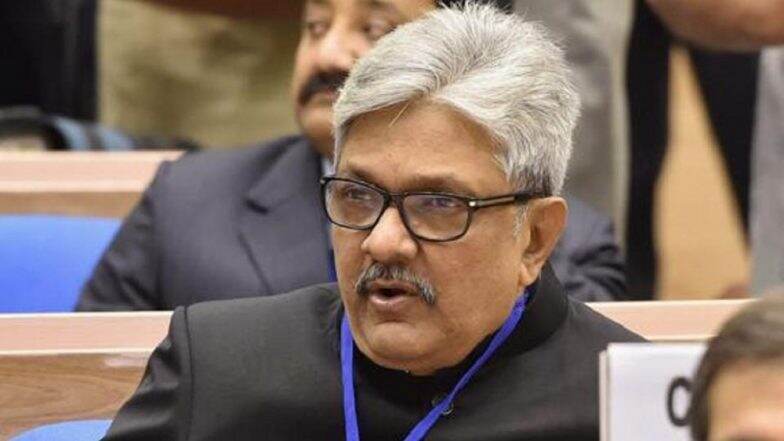 However, the Collegium also resolved that the said reiteration should be accompanied by the recommendation of the names of Chief Justices of High Courts for elevation as Judges of the Supreme Court, for which detailed discussion is required.
The Supreme Court Collegium at its meeting on Friday, May 11, agreed to reiterate its recommendation for appointment of Justice KM Joseph as a Supreme Court judge, along with names of some other High Court chief justices. In the new list - the names of other judges are yet to be finalised, and the Collegium is expected to meet again for this on May 16 - Joseph will probably be low as per seniority.
A crucial meeting of the collegium on Friday sent out strong signals that the controversy is not going to die down soon with the top body unanimously agreeing in principle to reiterate the recommendation for the elevation of justice Joseph.
A retired district judge from Solapur, Maharashtra, G D Inamdar has filed a PIL in the Supreme Court seeking justice K M Joseph's immediate elevation to the apex court.
More news: The Blankenship momentum was never real in West Virginia
The 15-minute meeting, which has a monopoly over the appointment of judges to constitutional courts, was marred by Justices Chelameswar and Kurian Joseph making a strong pitch for reiteration of Justice K M Joseph's name and insisting that his name be sent alone to the government for quick elevation. Justice Joseph hails from Kochi in Kerala.
Earlier on May 2, the Collegium had met on the issue but had deferred its decision.
Justice Joseph had headed the Bench that had quashed Modi government's decision to impose President's Rule in the hill state in 2016 when the Congress was in power. It also argued that Justice Joseph's parent high court, the one in Kerala, was over-represented in the apex court. Further, the Centre urged to give representation to several High Courts who did not have a fair representation in the Supreme Court.
However, the collegium will also recommend names of some other senior high court chief justices with Joseph.
More news: Five most wanted leaders of ISIS taken prisoner
On May 9, Justice J Chelameswar, the second senior-most judge of the apex court, had written a letter to CJI Dipak Misra asking him to convene the collegium's meeting to discuss the issue.
Apart from Justices Misra and Chelameswar, the collegium is made up of Justices Ranjan Gogoi, Madan B. Lokur and Kurian Joseph.
Justice Chelameswar, who retires on June 22, was also understood to have responded to all the points raised in the communication to the CJI by Law Minister Ravi Shankar Prasad expressing reservations on the elevation of Justice Joseph.
More news: U.S. to push to isolate Venezuela until Maduro leaves power