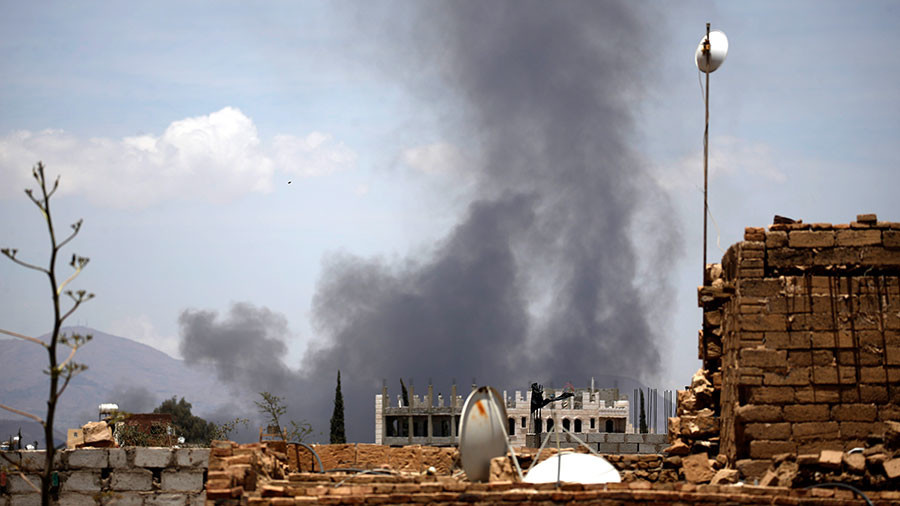 According to Yemen's Arabic-language al-Masirah television network on Sunday, dozens of people were killed in the airstrikes which took place in the country's Hajjah province.
Huthi rebels who control most of northern Yemen blamed the Sunday attack on a Saudi-led Arab coalition that backs the country's government.
The massacre at a wedding in Houthi-controlled Hajjah province took place just weeks after Crown Prince Mohammed bin Salman (MbS) visited the us, posing for photos with wealthy business leaders and meeting with Trump at the White House.
More news: Record Store Day at Brixton's Pure Vinyl
A local official told AFP that at least 23 civilians, including women and children, were killed and 36 others wounded in the attack.
It said an unspecified number of children and women were among those killed, in addition to at least 30 children wounded.
The Saudi-led coalition is yet to comment on the reports.
More news: Swedish electronic music DJ Avicii found dead at age 28
Weeks after President Donald Trump thanked Saudi Arabia's Crown Prince for his country's use of USA military power, the US -backed coalition bombed a wedding party in Yemen, killing at least 20 civilians including the bride.
On September 28, 2015, a coalition air strike killed 131 attending a wedding in the Red Sea village of al-Wahjiah, near the ancient port of al-Mokha.
The coalition intervened in Yemen's civil war in 2015 against Houthi rebels who overthrew the internationally recognised government of President Abd-Rabbu Mansour Hadi.
More news: DNC sues Russians, Trump, Wikileaks over 2016 Presidential loss
Earlier this month, United Nations Secretary General Antonio Gutteres dubbed Yemen's war the world's worst humanitarian crisis with more than 22 million people - three quarters of the population - in desperate need of aid and protection.