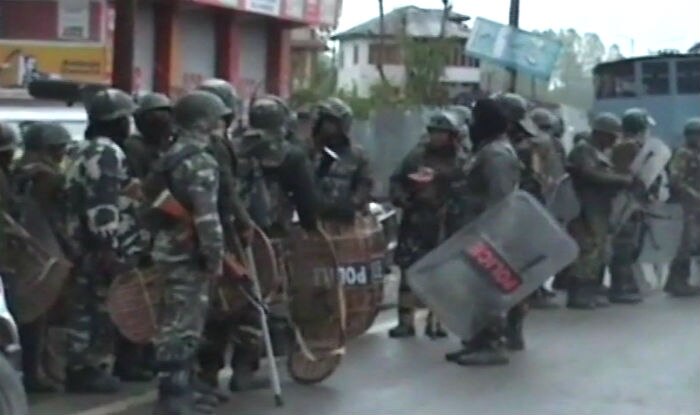 Three civilians were killed and at least 35 others were injured near the site of an encounter between security forces and militants at Khudwani area of South Kashmir's Kulgam district today.
A police spokesperson confirmed early morning that a cordon and search operation was launched in Kulgam after input of militant presence in the Khudwani area.
While official statements from the police and the army are still awaited, the reports quoted sources as saying that one soldier - identified as Sada Gunakara Rao - succumbed to injuries.
More news: Tristan Thompson Cheating: Why Khloe Kardashian's Family Had Concerns Over Their Relationship
In the encounter, three security personnel were injured. Two to three terrorists are reported to be holed up in the area.
The civilian casualties occurred when people out of their homes during the gun battle and pelted stones at the security personnel.
Sarjeel Ahmad (25), Faisal Ilahi (14) and Bilal Ahamad Tantray (16) succumbed to injuries at a hospital, they said. Two civilians with pellet injuries in the eyes were brought to Srinagar for treatment.
More news: CWG 2018: India beat Nigeria for gold, sweep table tennis team event
A nocturnal gunfight started between militants and government forces in Khudwani area of south Kashmir's Kulgam district.
Meanwhile, the students of Degree college Bandipora also held a protest inside campus against the killings in Kulgam in the ongoing gunfight.
More news: Shohei Ohtani crushed a home run in his third consecutive game