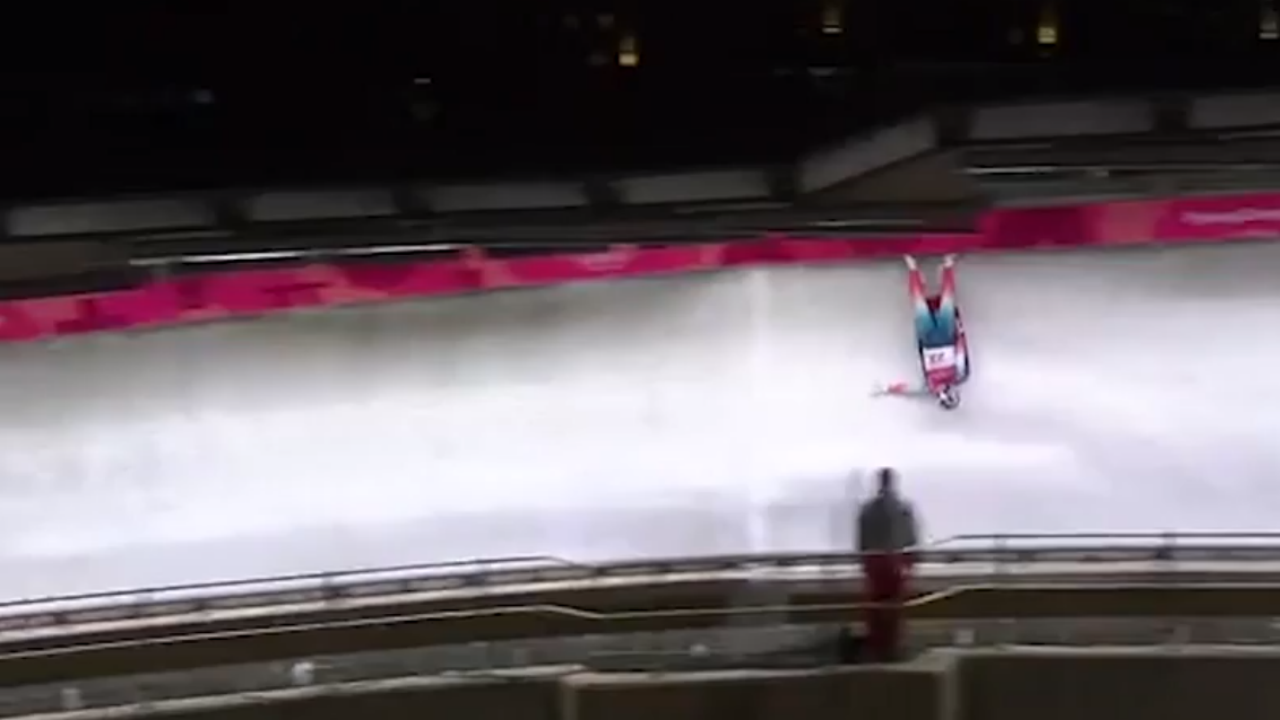 Team USA luger Emily Sweeney suffered a brutal crash in Pyeongchang on Monday night, spinning out and careening against the walls several times. Sweeney was rounding the infamously hard Curve 9 on the track when she began to speed back and forth out of control-at about 60 miles per hour.
Sweeney was in her fourth run and in curve 9 when she bounced around the track before crashing. However, she managed to walk off the course under her own power - to the cheers of those in attendance. She eventually skidded sideways before hitting first her head and then her feet on opposite walls of the steep and icy Olympic Sliding Centre. Upon exiting the course, she received a standing ovation from the other lugers and was even able to say, "I'm fine", which, if you weren't crying already, certainly sealed the deal.
More news: Accusations facing Israel's Netanyahu
Sweeney's crash on her final run certainly looked bad. Crashes, however, have not come as often as they did in the 2006 and 2010 Games, both of which left athletes openly complaining about track safety.
When asked if she would return and make another run at the 2022 Winter Games in Beijing, Sweeney was unsure.
More news: FanDuel PGA Lineup Advice: Genesis Open
Officials stopped competition while medical personnel entered the track to tend to Sweeney, who remained prone before walking off the ice to applause from the crowd and her competitors.
"It's definitely one of the harder curves around the world", Tucker West of the USA told NBC Olympics. Hamlin was a bronze medalist in 2014.
More news: Christian Eriksen, Harry Kane spark dramatic comeback at Juventus