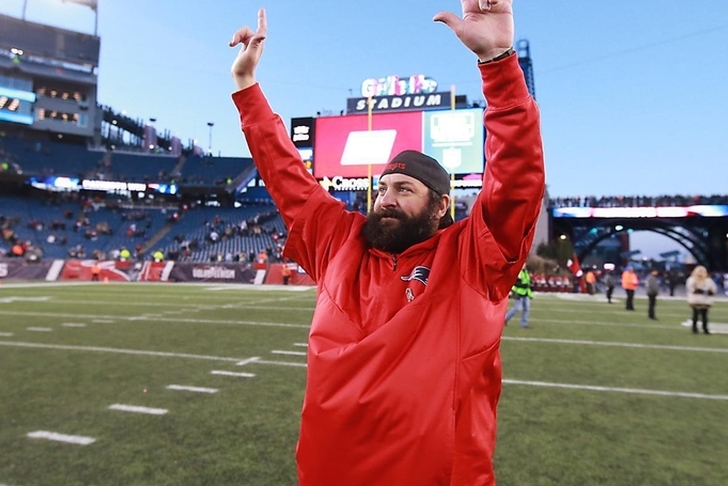 PFT reported last weekend that Patriots defensive coordinator Matt Patricia was likely heading to Detroit as the Lions' next head coach, and although there's been plenty of reporting linking Patricia to the Giants, Detroit still appears to be the likely destination. He can not officially accept the job until at least next week as the Patriots will face either the Jaguars or the Steelers in the AFC Championship Game.
Patricia has been interviewing for head coaching vacancies around the league and has been linked to the New York Giants opening until this report.
More news: Czechs: to pick between Zeman, pro-western challengers in presidential vote
Apparently, that's no longer the case if it ever was. Patricia has a strong relationship with Detroit general manager Bob Quinn, the Patriots' former director of pro scouting.
Speculation has abounded that following Detroit's dismissal of head coach Jim Caldwell that Patricia was the leading candidate to take over. It was only a matter of time before news leaked about where Patricia would end up in 2018.
More news: GM: No Steering Wheels Or Pedals For New Car
The Lions will have to wait until after New England's playoff run before working on contract details with Patricia.
An offensive lineman who studied aeronautical engineering at Division III Rensselaer Polytechnic Institute in the 1990s, Patricia had three stops as a graduate or part-time assistant before breaking into the National Football League as a low-level assistant with the Patriots. "That guy is very good with numbers and he's very good with angles and what not, and he's very intelligent and expects a lot". The Lions went 9-7 each of the last two years and made the playoffs twice under Caldwell.
More news: SpaceX postpones 'static test' fire of Falcon Heavy engines
►Make it easy to keep up to date with more stories like this.