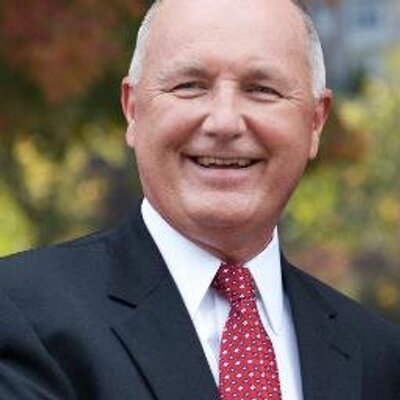 U.S. Ambassador to the Netherlands Pete Hoekstra struggled on Wednesday in his first press conference with Dutch journalists to explain previous remarks he had made about the Netherlands and the supposed danger brought there by the "Islamic movement".
"Cars being burned, there are politicians that are being burned..."
On Thursday, the State Department said the U.S. administration does not stand by these allegations, nor does it believe as Hoekstra apparently does in Muslim controlled "no-go zones".
The comments have widely been described as inaccurate, and reflect certain conspiracies about sharia law that crop up in some circles of the far-right in the West.
The pundit on Pirro's show who made the discredited remarks, Steve Emerson, runs a nonprofit called the Investigative Project on Terrorism where Hoekstra served as a fellow, a fact celebrated on his official State Department biography.
More news: Nintendo Announces New Mario Tennis Title, Dark Souls Remastered
"I'm not revisiting the issue", Hoekstra replied.
But the reporters were not done with the line of questioning yet.
Which obviously did not satisfy Geeraedts, who asked again.
"Please, this is not how it works", the first reporter added. "We were not getting answers, so we all kept asking it".
Reached for comment on Thursday, a State Department spokesman said, "Ambassador Hoekstra has addressed this issue twice". Hoekstra said he had read the quote, which expresses Adams' hope that only "honest and wise men ever rule under this roof". "There are politicians that are being burned", Hoekstra said at the time.
More news: Damore Lawsuit: Google Internal Communications Reveal Anti-White, Anti-Male Attitudes
An uncomfortable silence followed the question.
At the press conference one journalist asked him: "Can you mention any example of a Dutch politician who was burned in recent years?" "I have advised, as I've advised most people, that when reporters are in front of you, just as you are in front of me, that it's always good to answer question". "Hoekstra himself. By refusing to answer our questions", he wrote. One asked Hoekstra if he would be visiting "our no-go areas". "It was simply untrue, so why not take it back?" It was awkward, to be honest'. "We would call that fake news", Hoekstra told Zwart.
When asked about the same comments by the Dutch news program Nieuwsuur in December, Hoekstra denied having made the statements, calling it "fake news".
'Dutch media roasts new USA ambassador Peter Hoekstra for dodging questions about past anti-Islam comments, ' was the headline in the Chicago Tribune.
Hoekstra then backtracked after the video of the exchange went viral. Many political journalists have also denounced the New York Times for publishing interviews with President Donald Trump that include few or no follow-up questions.
More news: Seth Meyers Tackles Sexual Harrasment Head-On in Golden Globes Monologue