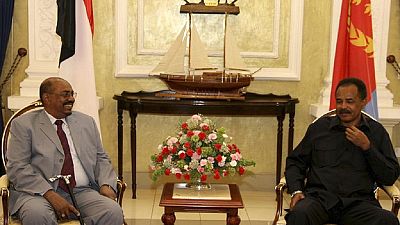 Former Congressman Frank Wolf, Distinguished Senior Fellow at 21Wilberforce, said that "Pakistan is a signatory of the UN Declaration of Human Rights, but they have treated the responsibilities associated with it casually and with no consequences".
The statement also said Pakistan had been placed on a special watch list for "severe violations of religious freedom".
In addition, Pakistan was placed on a "Special Watch List", which is a new category below that of "Countries of Particular Concern". The 10 countries on the "CPC" list are unchanged from a year ago.
More news: UN Security Council meeting on protests a Trump 'foreign policy blunder' - Iran
However, he said that it was important to acknowledge that Pakistan was firmly committed to promotion and protection of human rights including the right to religious freedom, under its constitution. Advocates of religious freedom applauded the list, but said that several additional countries should have been added. "So in accordance with legislation, the State Department annually designates governments that have engaged in or tolerated systematic, ongoing", State Department spokesperson Heather Nauert said. "This is a new categorisation and we are seeking clarifications from the U.S. side regarding its rationale and implications", he said in a statement.
Sabah adds: While stating that US President Donald Trump is frustrated but also values a partnership with Pakistan, the US National Security Adviser HR McMaster has alleged Islamabad only goes after terrorists selectively while it sustains and supports others who act as an arm of its foreign policy.
It is interesting and welcome to note that in spite of the US decision to permanently lift certain sanctions on the Islamic Republic of Sudan that were lifted conditionally by President Obama, Sudan remains (rightfully so) a Country of Particular Concern.
More news: Public health warning after 'Aussie flu' claims Irish lives
"Human rights organizations, global journalists, as well as governments and their embassies can assist the cause of Iranian freedom and self-determination by documenting and publicizing human rights offenses -detentions, beatings, murders - committed by the Tehran authorities against peaceful protesters", they wrote. It is encouraging that the State Department did not allow Sudan's favorable, sanction-lifted condition to color its view of the regime as a persecutor of religious minorities. Upon learning that Pakistan is now on a Special Watch List, Ispahani said that "For too long no one has really cared within the country".
"That said, Pakistan has not been a great place for other religious minorities and there has been consistent targeting of minorities", Gopalaswamy said.
Engaging views and analysis from outside contributors on the issues affecting society and faith today. Opinions expressed are exclusively those of the author (s).
More news: Oil trades near strongest levels since mid-2015 on Iranian unrest