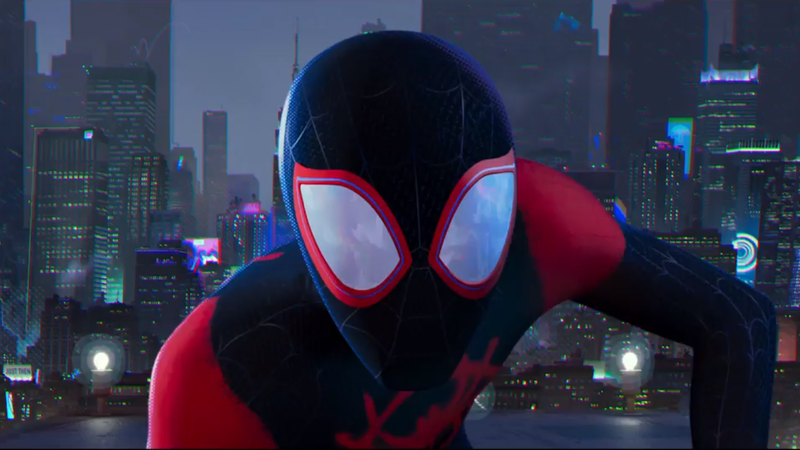 Sony unveils a teaser trailer for the highly anticipated animated movie "Spider-Man: Into the Spider-Verse" which includes a first look at the teenage Miles Morales.
The film will star Shameik Moore as the voice of Miles Morales, with Oscar-winner Mahershala Ali (Moonlight) voicing his father, Jefferson Davis, and actor Brian Tyree Henry (Atlanta) voicing Miles's uncle, Aaron Davis, aka The Prowler. The short trailer gives viewers a peek behind that mask.
The creative minds behind The Lego Movie and 21 Jump Street, Phil Lord and Chris Miller, were selected to produce the film.
More news: Weather warning for snow and ice in force for Cumbria
We'll have to wait awhile to find out: Spider-Man: Into the Spider-Verse will swing into theaters Christmas 2018.
Which brings us back to the upcoming animated Spider-Man movie. He became the new web-squirting superhero when Peter Parker died in the hands of Green Goblin.
Towards the end of the trailer, Morales talks to another Spider-Man costume-clad person in the subway.
More news: Stock Jumping Abnormally High: Twenty-First Century Fox, Inc. (FOXA)
By doing this, you get to show a different side of Peter Parker that fans have never seen in a movie.
Morales is also black and Latino, adding to Marvel's diverse character roster and elevating the discussion on race within the Universe. What's more, the film could be used to officially or unofficially wrap up that film series' story by making this Peter the same as the one Garfield played in live-action. It's a win-win for everyone.
More news: Ex-Georgian president Saakashvili on hunger strike after Ukraine arrest