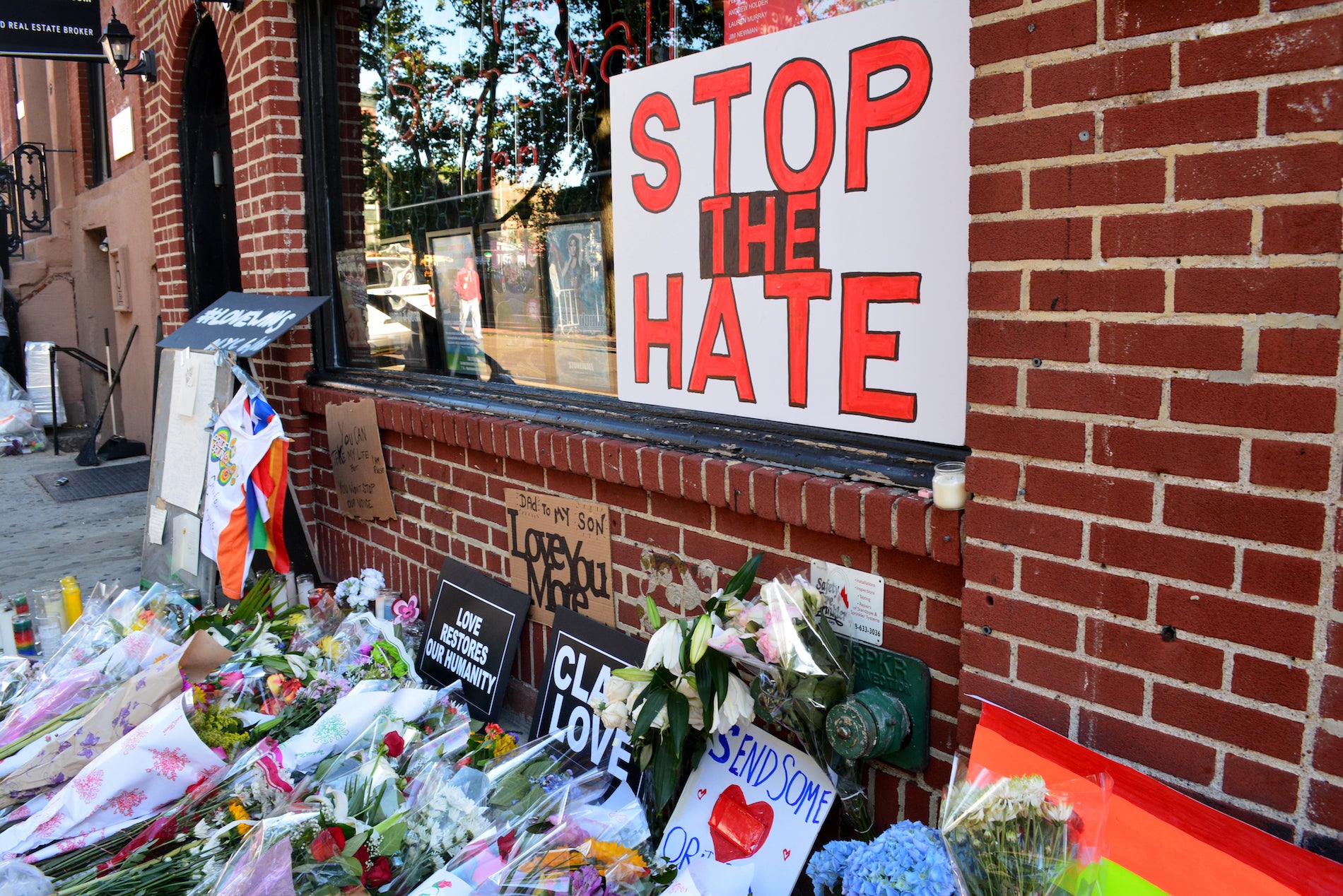 The US witnessed more hate crimes in 2016 than the previous year, with an increase of 4.6 per cent from 2015, new Federal Bureau of Investigation data showed.
Nationally, there were more than 6,100 hate crimes in 2016, up about 5 percent over the previous year.
The FBI said that there were 76 hate crime offenses reported in 2016 related to disability.
More news: India's first woman lawyer remembered
The last quarter of the year usually sees a reduction in hate crimes, however, hate crimes surged near the time of the 2016 presidential election that took place in November. And, in general, reported hate crime has increased. Within the past decade, hate crimes hit an apex in 2012, and more than 50 percent (77 of 144 reported crimes) of those hate incidents were listed as race-based attacks or harassment incidents.
The 2016 tallies mark an uptick from 2015, when 15 hate crimes were reported in the Granite State.
The number of hate crimes targeting lesbian, gay, bisexual and transgender people also went up past year. In 2015, hate crimes increased by seven percent. The average rate was 3.3 per 100,000 residents past year. It should be noted that violent crimes also reversed trend over the same two-year period. The agency's numbers are based completely on voluntary reporting from police agencies across the U.S. Therefore, the reports are widely believed to underreport the actual number of hate crimes.
More news: Russian Federation posts video game screenshot as 'proof' of United States helping IS
Crimes based on race, ethnicity or ancestry made up 57.5 percent of the incidents in the report. There were also 61 instances of simple assault, and 12 of aggravated assault. These were by-and-large instances of vandalism/destruction of property: 489 out of the 522 crimes against property. More than a hundred community centers have dealt with bomb threats, CNN reported in March. That bill would increase criminal penalties for targeting religious buildings. Anti-Jewish incidents rose by 3 percent, while anti-Muslim incidents rose by 20 percent.
The report differentiated between crimes against trans Americans and those who are gender-nonconforming: Anti-trans crimes increased from 73 to 105 between 2015 and 2016, a jump of almost 43%. It was the deadliest attack in New York City since the September 11, 2001 attacks.
More news: Taylor Swift announces Detroit date for 'Reputation' tour