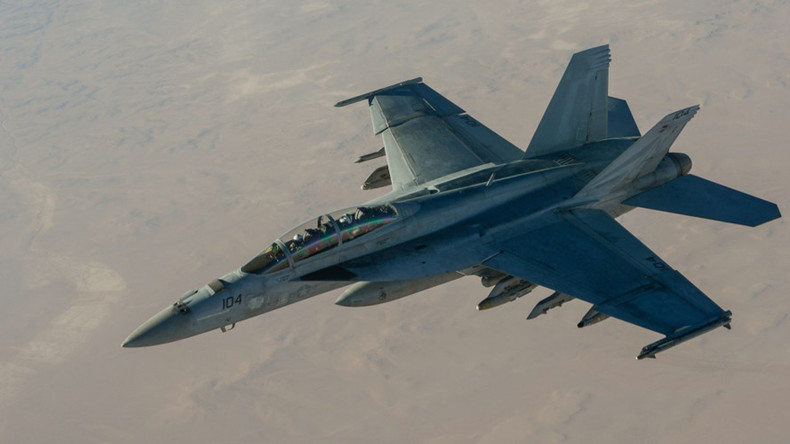 The US Africa Command said two drone strikes had taken place in northeastern Somalia, with the first coming at midnight local time on Friday and the second later in the morning.
AFRICOM said the airstrikes were conducted in coordination with the Somali government and killed "several terrorists". "This includes partnering with [local forces]; targeting terrorists, their training camps and safe havens throughout Somalia, the region and around the world", the statement added.
In recent months, the U.S. has repeatedly hit Somali jihadists from the Shabaab rebel group that is aligned with Al-Qaeda, but Friday's development marks a significant step in the ever-evolving war against IS. In May, the group claimed responsibility for a suicide attack in northern Somalia that killed five and injured 12.
More news: Clinton shows restraint in taking dig at Trump, plugs new book
The presence of ISIS in the impoverished Horn of Africa nation has been on the rise.
The U.S. has carried out well over a dozen drone strikes against al-Shabab this year after the Trump administration approved expanded efforts against the group.
USA forces also carried out several airstrikes in September against ISIS in Libya, which US and Libyan forces ousted from its stronghold in Sirte in 2016.
More news: Tammy Abraham can cope with England demands, says Swansea's Clement
It is reported that this was the first shot of the US air force against the Islamists in Somalia.
The warnings came after four USA soldiers were killed in Niger during an ambush by ISIS-affiliated militants. Meanwhile, the USA military has also targeted ISIS in Libya with drone strikes in recent months.
Somalia is preparing for an offensive with African Union forces meant to push al-Shabab fighters out of their strongholds in Lower Shabelle and Middle Shabelle regions.
More news: NY attack : President Trump orders extreme vetting of travellers