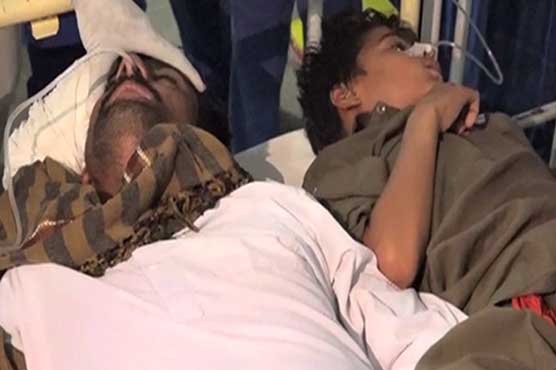 A Pakistani wife "accidentally" killed 17 members of her in-laws after they drank a concoction containing poisoned milk.
Tajak said Bibi was not happy with her husband and wanted to return to her parents' home.
Police claim Asiya Bibi had intended the deadly substance for her husband, and mixed it with his milk last week - but he failed to drink it.
While 13 people have died, 14 more family members have been hospitalised.
More news: Antonio Conte: 17-year-old is the future of Chelsea
Bibi, along with her alleged lover and the aunt, were all arrested and charged with murder, the Times of India reported, and have denied all charges. A man, believed to be the woman's boyfriend, Shahid, and his aunt, Zarina Mai, were also arrested, Geo TV said.
The newly married poured poison into her husband's milk.
At least 27 people got affected while 15 lost their lives after drinking that poisonous lassi. Yet he refused when she offered the milk to him.
Bibi and Lashari appeared before a judge in the city of Muzaffargarh on Tuesday, where she told reporters that she was angered over her parents' decision to marry her to a man against her will. With this attempt failed, she then chose to poison her husband.
More news: IS bomber kills five outside embassies in Kabul
Asiya confessed to the poisoning, the Tribune said.
Arranged marriage became a literal tradition in Pakistan, especially in rural and poor areas.
Hammad said Ali fled the scene after killing his sister.
More news: Microsoft Announces Surface Pro With LTE Connectivity